Energy Saving – Uv Protection – Eco Friendly
Energy Saving – Uv Protection – Eco Friendly CERTIFICATION ÖKO-TEX Parà products are certified ÖKO-TEX STANDARD 100. This type of certification defines a standard of severe scientific evaluation able to guarantee the absence of products that are recognized as harmful to humans and the environment.
Color NO.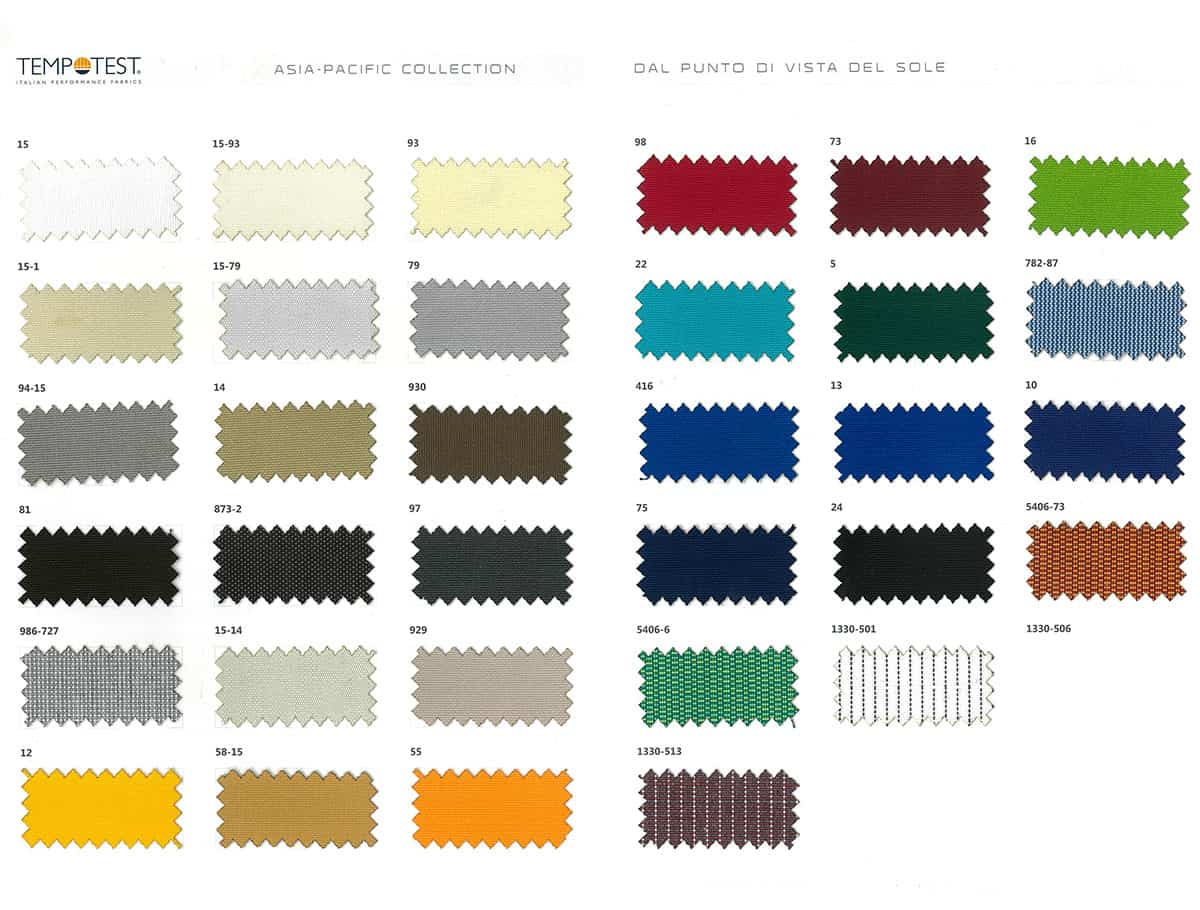 Radiation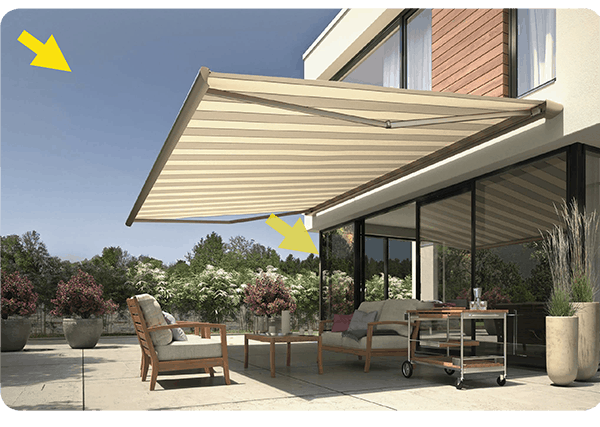 Radiation
Solar spectrum radiation is more or less filtered by various atmospheric compounds like ozone, clouds and gas compounds in the air. They reach the Earth in the shape of heat, light and colours. Damage of the ozone layer brings a major reduction of the filtering of the ultraviolet rays causing,in several cases, serious risks to health.
Tempotest® awnings greatly help filtration of noxious solar radiation.

Protection from UV rays and phototypes
UV irradiation is a non-visible part of solar light which reaches the Earth. The UVA rays do not cause alarming effects on skin, they are responsible for tan. Instead the UVB is carcinogenic, causing erythema and burns. In order to avoid irreparable damage to skin, it is necessary to adopt intensive and preventive measures of protection.
Recent scientific tests have proved that Tempotest® fabrics succeed in reducing, depending on colour, from a minimum of 90% to a maximum of 100% of the UV rays. It is therefore pleasant and safe to enjoy Summer remaining well protected under a Tempotest® awning.
According to UV filtration our fabrics are divided in 3 bands marked by 3 sun protection factors, SPF 30, SPF 40 and SPF 80. There are 6 typologies of human skin. Type 1 has the lowest protection factor and type 6 has the highest. The aim is to select the correct sun protection factor fabric depending on skin typology.
Instruction for the customer

In spite of the technical perfection in weaving., finishing and make-up some fabrics may present some characteristics that sometimes look erroneously like faults. In order to avoid claims, Parà thinks it is right to inform the customer about the following characteristics:
Weave effects – they develop near the seams and the side edges, Double thickness, due to the overlap of the fabric after rolling, creates tensions that could give rise to so called "embossings" Crease marks – Near the fold of the fabric, are more often apparent in light colours. Some surface effects, called"cobweb" or "marbled", maybe created, which against the light seem dark and may appear as dirty marks.
Microholes – The acrylic fabric is treated with fluororesins that, beside granting the well known positive technical characteristics of soil repellents, make it stiffer. This particular aspect is an indispensable advantage for the majority of Tempotest® applications.However, when Tempotest® fabric is bent during making-up canopies, it is possible to see some microholes near he creases due to the stiffness of the cloth.
Description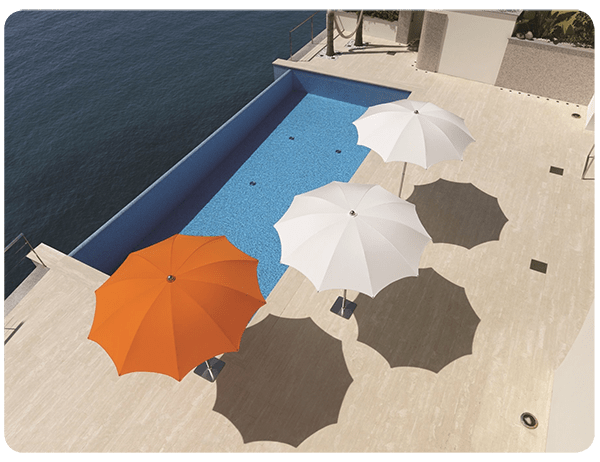 Parà Group is a family company founded in 1921 which for three generations has been producing textiles with outstanding aesthetic and technical qualities used for sun protection, indoor and outdoor furnishing accessories, and marine.
With its hallmark Italian style, Parà Group is present in a number of territories across Europe and the World, either directly or through distributors. Its constant capacity for innovation and the quality and distinctiveness of its products have made it one of the key players on the international market; this is proved by the fact that the fabrics of the Group has been selected from the President Barack Obama's family to decorate the White House internal.
Parà Group has won a reputation on the market as a manufacturer of high quality textiles, strictly "Made in Italy" with close monitoring of the entire production cycle, vertically integrated from the spinning to the weaving stages, from printing to dyeing, from coating through to finishing. Quality, style…

Quality Standard
In order to use the Teflon® fabric protector brand, our fabrics have to meet the rigorous standards for quality and treatment durability laid down by Dupont™ (subject to continuous controls).
The superiority of Tempotest® "Otdoor" acrylic fibre fabric products is well-known.All Parà Tempotest® fabrics are made with 100% solution dyed "Outdoor" acrylic fibre.
The fibre is already dyed in more than 100 different colours when it comes out of the spinneret. The organic dyes used for acrylics have greater light fastness than the dispers dyes used for dying polyester.

High dimensional stability
While acrylic fibre maintains its initial strength and elongation values after 1000 hours of exposure to light and bad weather conditions (UNI-105-B104 test), other synthetic fibres decline by a percentage which in the case of polyester amounts to a 50% loss of its original characteristics over the same time (graph 1).

More wear, less fragility
Polyester absorbs UV rays at a far higher rate than acrylic . The higher the rate of absorption, the greater the reduction in strength and increase in fragility.